"Go confidently in the direction of your dreams. Live the life you've imagined." - Henry David Thoreau
Alissa Finerman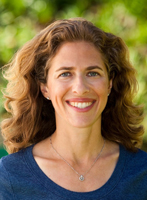 Alissa's focus as a Business Coach/Consultant, author, and motivational speaker is to help you and your company or team make progress on key personal and professional goals. She is known for her clarity, energy, and ability to see the bigger picture to help you redefine what's possible. She traded in a Wall Street career so she could give back and inspire others to do what they love and raise the bar in their life. Her ultimate goal is for "Living in Your Top 1%" to become a household phrase and way of life. It's time to redefine success beyond the idea of money and power.
Alissa works with entrepreneurs and business people with or without titles and speaks to organizations to empower people to convert their ideas into actionable steps and hopefully make a positive impact in the world. If you want to improve and grow your business, she wants to work with you. Her signature workshop and coaching program focuses on the path to "Living in YOUR Top 1%." We all need to step into the CEO role for our life, whether or not you choose to be the CEO of a company is a different choice. The first one is a non-negotiable. She has appeared on national radio stations including CBS, Citadel Broadcasting, Clear Channel Radio, and Heartbeat Radio and has worked with Fortune 500 companies such as Neutrogena and Bristol-Myers Squibb in addition to the Prostate Cancer Foundation, LA Business Journal, MidOcean Partners, the Milken Institute, NBC Universal, Merrill Lynch, Pepperdine Law School, TelePacific Communications, Dress for Success, Step Up Women's Network, and Vistage International. She has been featured in the Huffington Post and The Women's Eye and is a regular contributor to Wharton Magazine, Positively Positive, and Virgin.com (Richard Branson's company). She believes anything is possible when you are ready to move forward.
Alissa's business background includes ten years in finance at such firms as Credit Suisse, a global investment bank; IPC, a former Goldman Sachs portfolio company serving the financial industry; and Guggenheim Partners, a boutique investment management firm. She bridges her experiences as a former professional tennis player, Wall Street professional, and motivational coach to inspire others to think bigger and get results. Alissa holds an MBA from The Wharton School, University of Pennsylvania and a BA from the University of California, Berkeley. She received her coaching credential from New York University.
Alissa has been passionate about healthy living for over 35 years. She was an All-American tennis player at the University of California, Berkeley and competed on the Women's Professional Tennis Circuit, achieving a world ranking of #202 in doubles. She continues to challenge herself and completed a half Ironman triathlon and was ranked #1 in the USTA National Women's 40 Doubles in 2008, 2009, and 2011 (with her doubles partner Erika Smith). She won the World Championships Women's 45 Doubles in 2012. She has organized teams to help raise over $50,000 for Cycle For Survival, an indoor team cycling fundraiser that has raised over $10 million in support of research on rare cancers at Memorial Sloan-Kettering. She is deeply passionate about helping underprivileged teens (and all people) believe in themselves and pursue their dreams.
Her first book, Living in Your Top 1%: Nine Essential Rituals to Achieve Your Ultimate Life Goals, is available as a Paperback/Kindle/NOOK and Audio book on Amazon, Audible, iTunes and Barnes & Noble.
There are several ways to work with Alissa:
* SEMINARS: Goal Setting and Corporate Team Building/Leadership half-day and full day seminars focused on the Living in YOUR Top 1% themes such as success, goals, mindset and rituals
* COACHING: Personal/Business Individual Coaching Program
* GROUP WORKSHOPS: Several times a year I offer half-day workshops in the LA area
* SPEAKING: Speaking engagement/keynote at your next company event or conference
* ONLINE CLASSES: My Living in YOUR Top 1% signature class is now available for download as an audio file. You can live anywhere in the world and listen to the class at your convenience.
Please email Alissa to discuss at top1@AlissaFinerman.com
Please visit the Testimonials page to learn how much clients enjoy working with Alissa. You can also learn more on the Media/Press page.
TOP 1%er ™